The universe has blessed me with a few gifts. Luckily I found a skateboard deck and a few other homely items for the house in a neighbors trash this week. Restored it with some trucks, wheels and bearings and it rides like new (with a few scratches).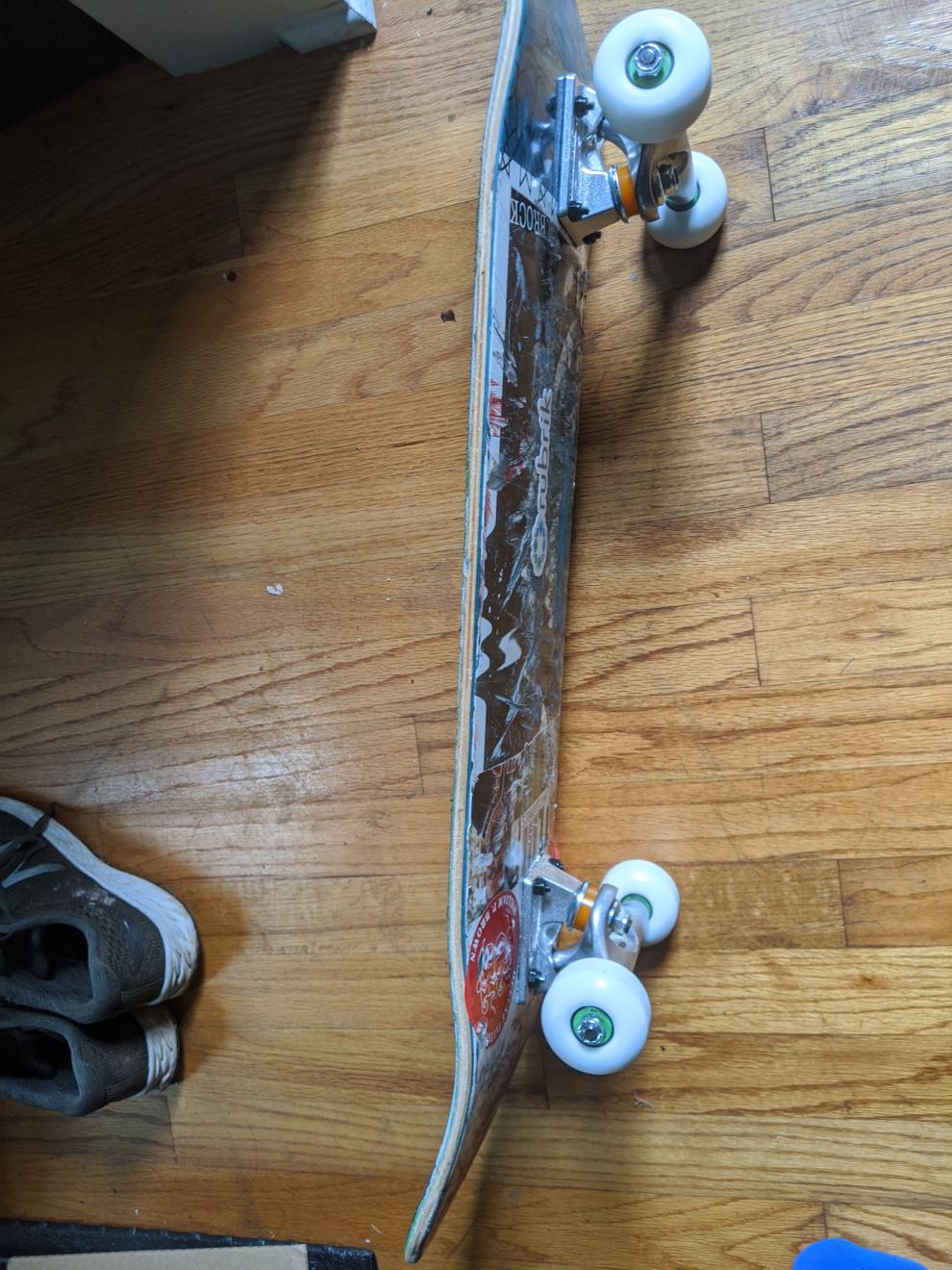 I've taken it out a couple times now and it feels good. This came at the right time I think too. Needed a shift in how things were flowing in life. I feel much more comfortable riding this around the neighborhood than a bike. Also, just makes me get more physical and learn something new. I've had a couple boards, but I gifted them away and never really rode them around much.
So I wanted to share this as part of my practice. More to come!